1 in every 2 people will have to face cancer in some form. Our world has become so devastatingly toxic that these numbers are this high – crazy right? The good news is that there are people like Nathan Crane, today's guest, out in the world showing you how to heal and reverse your dis-ease…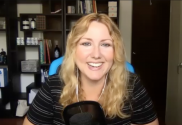 Wendy Myers is the founder of MyersDetox.com. She is a heavy metal detox expert and functional diagnostic nutritionist. She is the #1 bestselling author of Limitless Energy: How to Detox Toxic Metals to End Exhaustion and Chronic Fatigue. Wendy hosts the Myers Detox Podcast about all things related to detox. She's passionate about educating people…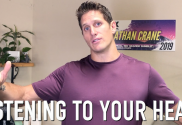 Some empowering techniques and discussion about why and how to listen to the power of your heart.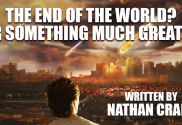 We live in a crazy time in human history. Millions of people have lost their jobs. Millions are experiencing depression and chronic fear. Millions more are sick with preventable lifestyle-related diseases like cancer, Alzheimer's, heart-disease and diabetes. The mainstream media only reports what's convenient for their advertising revenue streams, sharing half-truths to propagate their one-sided…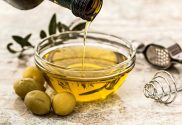 Today I'm joined by Tony Kasandrinos to talk about the myths, lies, truth and critical health information we all need to know about olive oil. Tony Kassandrinos is an expert in olive oil and who owns Kasandrinos, a small family owned olive oil company focused on bringing the best olive oil possible to the world.…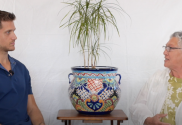 Nathan Crane interviews Grandmother Flordemayo about how we can overcome the fear of death. Learn more about Flordemayo and the Path at https://www.followthegoldenpath.org/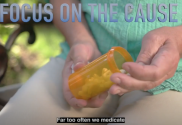 To solve any problem, or heal any disease or pandemic, we must first focus on the true cause, not the symptoms, to find the real solutions. Share this video with those you love who need to hear this message today.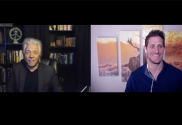 Gregg Braden is a five-time New York Times best-selling author, scientist, international educator and a renowned pioneer in the emerging paradigm based in science, spirituality, social policy and human potential. In this inspiring interview Nathan Crane interviews Gregg about his newest book "The Wisdom Codes: Ancient Words to Rewire Our Brains and Heal Our Hearts"…
These are my top 12 tips and solutions, things I do everyday, to keep a positive frame of mind and keep my body healthy and my immune system strong before, during and will continue after this quarantine of COVID-10 Coronavirus.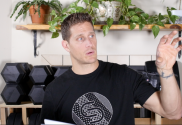 The good news is that Coronavirus can be beaten! It's already proven by upwards of 99% of people who've had it. Here's 7 things that can help you improve you immune system: 1. Your gastrointestinal system ie; your gut accounts for about 70% of your immune system. A healthy gut = a healthy immune system. …